Watch our November 4th, 2021 event Representation Matters making the case for more Black Women prosecutors
Thank You All For Your Support!
The Sarita and Claire Wright Lucas Foundation thanks YOU for your support. We would not be here without YOU. 
Your support and that of so many others will continue to have a real impact toward ensuring a representative justice system in our nation. With your help, the Foundation will be poised to do even more and have an even greater impact this year and next!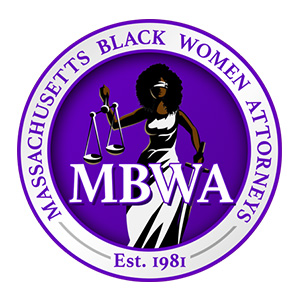 Legal Advocate - $2500
Eastern Bank
Erin Gregg
Joanne Hilferty
Georgia Murray & Jay McLaughlin
Pam Murray
Tartt's Day Care Centers Inc.
Wanda & Walter Geer
Individual Gifts of $1200 - $1500
Elizabeth & Robert Smith
James & Glenda Geer
Martha and Robert Cowden
Foundation Friend- $1000
Brookline Bank
I.B.E.W. Local Union 98 (Philadelphia, PA)
James and Glenda Geer
Kenneth & Eurayshia Reed
Shippen Page & Anne St. Goar
Cornerstone Sponsor- $500
Bethany Serota
Connolly Gallagher LLP
Donna Latson Gittens
Kathryn Keller
Maggie & Brian McMenimen
Marisa Tagilareni
Mary L. Reed
Maura Hammer
Paul & Gail Kirk
Rebecca Lee
Shelley Webster
Tyra & Mikel Sidberry
Keystone Sponsor- $250
Anne Mitchell
Charles Oberly III
Cheryl Bright
Cristen Moore
Doreen Harris
Donald Scott
Elaine Harris
Kenny Wood
Linda Stewart
Mary Elaine Tagliareni
Megan Kearney
Michael Stackow
Naomi Fink
Nida Wright Adjetey & Theophilus Adjetey
Mary Lassen & Martin Liebowitz
Massachusetts Black Women Attorneys
Richard J. Fuschino Jr.
Shannon Hanson
Make A Different. Donate Now!