Dear Friends,
The Sarita and Claire Wright Lucas Foundation is a new criminal justice foundation that was established in 2015 to honor the memory of my daughter Sarita Wright Lucas and her unborn daughter Claire.  At the time of her death, 33-year-old Sarita was a Deputy Attorney General at the Delaware Department of Justice and very committed to a compassionate and fair criminal justice system.
The mission of the Foundation "…is to support young women of color like Sarita who are interested in careers in the justice system as Prosecutors."  Specifically, the Foundation provides scholarships for bar preparation and bar exam fees to aspiring Prosecutors in Massachusetts, Delaware, Philadelphia and Maryland.
The Sarita and Claire Wright Lucas Foundation strives to put more women of color in the visible and important role of Prosecutors. In doing so, communities will see that there are people that look like them who represent their interests in court and seek justice on their behalf. Increasing the number of African American women Prosecutors will help foster more trust, respect and faith in the law.
The Sarita and Claire Wright Lucas Foundation offers one small strategy to address the critical shortage of young women of color who work as Prosecutors in the Justice system and with your help we have made a difference! Since the Foundations inception four years ago, we have awarded five scholarships to young women who have committed to careers as Prosecutors.
Yes–we are small but we are growing! In this report, you will hear about our new initiatives, goals and our outstanding scholarship awardees.
So it is with heartfelt gratitude that I thank all of you for honoring a dedicated young Prosecutor and helping us make a difference in her name.
Wanda Geer
President
Sarita and Claire Wright Lucas Foundation
Expansion of the Sarita and Claire Wright Lucas Foundation Scholarship
The Sarita and Claire Wright Lucas Foundation Scholarship is a competitive scholarship program that makes annual monetary awards to qualified, outstanding graduating African-American female law students.
The scholarship was established in 2015 and is named after Sarita Wright Lucas and her daughter, Claire, in recognition of Sarita's integrity and passion for justice. Like Sarita, applicants must have an interest in Public Service by pursuing careers in prosecution.
Specifically, the foundation will award scholarships that pay for Bar Exam Preparation Courses, Bar Exam registration and fees to aspiring Prosecutors as they prepare to take the Bar exam. Scholarship awardees that work in Departments of Justice are also eligible for an additional monetary award.
Law school debt is well documented. What's not so well known is the need for additional funds to prepare for the Bar exam. In addition to the cost of a prep course – at about $5,000 – many recent graduates must take out personal loans to cover living expenses as they take on the full-time, unpaid work of preparing for the exam.
And unlike Law school graduates who head to a private practice, those who choose to work for public agencies are on their own financially to prep for the Bar exam.  These upfront initial costs are steep enough to steer people away from public sector legal work.
Encouraging women with Sarita's level of skill and passion for the law and public service is a fitting tribute to a passionate young Prosecutor. Sarita cannot be duplicated – she's irreplaceable, but by finding young women who bear the characteristics that made Sarita an amazing person, the foundation can make a difference and that is everything we could ask for.
Effective for the 2019 Scholarship year we have increased our total scholarship award from $5,000 to $10,000 annually. Awardees are now eligible to receive two separate categories of monetary awards for a total of $10,000:
Category One – The Award for Bar Application and Preparation

: Payment for costs associated with preparing for and taking the Delaware, Massachusetts, Maryland, or Pennsylvania Bar Exam. * Typical awards are between $3,000 and $5,000. This covers the cost of the bar application and foundation-approved bar preparation courses. Awards in this category do not exceed $6,000.

Category Two – The Employment Incentive Award

: Monetary award for recipients who secure employment as prosecutors in Delaware, Massachusetts, Prince George's County, Maryland, or in the following counties of Pennsylvania: Philadelphia, Delaware, Bucks, Montgomery and Chester. Monetary awards for this category will be the difference between the bar application and preparation costs and $10,000.  Amounts will be disbursed in equal parts at the end of year 1 and year 2 of full-time employment at one of the approved prosecution offices.
The goal of the Sarita and Claire Wright Lucas Foundation is to support young women like Sarita who have a passion for justice, public service and community.
Our commitment is to continue to grow the scholarship and to make a difference in the justice system and in our communities.
Year to Date – Donations – 7/31/2018
INCOME
Event Income– $35,524
Donations– $5,134
Stock Gift – $1,777
Total – $40,435
EXPENSES
Scholarship Awards – $10,375.37
Operating Expenses– $10,102
Printing, Postage, Stationary, Website Design & Maintenance, Material Promotion Design, Office Supplies
Event Expenses– $7,570
IN-KIND DONATIONS & DONORS
Tartt's Day Care Centers Inc.
Rent, Telephone Utilities, Printing
Kate's Events
Event Planning Services
Teleduction Productions
Prince, Lobel & Tye LLP
GRANTS
Progress Software – $5000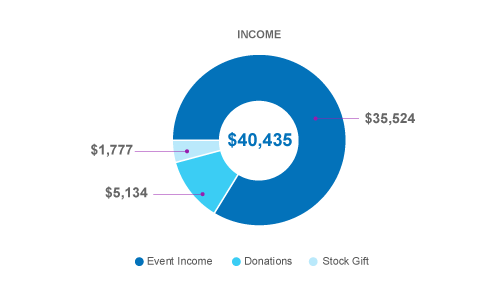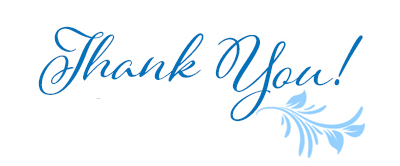 Special thanks to Mary McDonough, Donald Scott and Eurayshia & Kenneth Reed for their recurring donations!
Donations
Howard A. Aaronson, Jennifer Aaronson, Kate Aaronson, Allison Abessinio, Evonda Acevedo, Theophilus N. Adjetey, Nanayaw Adu-Sarkodie, Naa-Shorme Aidoo, Richard Allen, Rosemary Allen, Aundrea Almond, Maureen Alphonse Charles, Erin Anguish, Mary Antoine, Hellen Apostolico, Jim Apostolico, Sonia Augusthy, Barzilai Axelrod, Elisabeth D. Babcock, Gary Bailey, Sharon Baker, Cristina Baldassair, John Barber, Mike Barry, David Baylor, Andre M. Bearegard Esq., Erin Beckett, Gregg Beckett, Cristina Beckles, Stephanie Beckwith, Jessica Belman, Alan Bleier, Margie Bleier, Matthew Bloom, Danielle Blount, Jennifer Borders, Shahria H. Boston, Harold Bozeman, Patrick Brannigan, Kelly Breen, Jennifer Bretschneider, Martin Bretschneider, William Briggs, Arthur Bright, Catherine Bright, Donna Bright, Allison M. Brown, Joseph Bryant, Maynard Bryant, Renee Bryant, Sharon Bryant, Matthew Buckworth, Td Burns, Renee Buskirk, Donald A. Bussard, Michael D. Cabelli, Rosanne Griff-Cabelli, Denn Campaign, Chris Caputo, Julie Caputo, Myria Carpenter, Kevin Carroll, Phillip Casale, Denise Casper, Phyllis Cater, David Chao, Cari Chapman, Bernadette Clagg, Martha Claverie, Oliver Cleary, Martha Coakley Esq., J. William Codinha, Arthur Coles, Margaret Coles, Patrick Collins Attorney, Daniel F. Conley, Richard R. Cooch, Arnita Cooper, George Coulter, Peggy Coulter, Tamika Crawl-Bey, Caroline Lee Cross, Emily Cunningham, Travis Cuomo, Anna Currier, Lavette Curtis, Gene Dahmen, Nathaniel Daley, Salima Daley, Christine Daly, Wendy Danner, Linda Davidson, Lauren Deluca, Christine Dempsey, Matt Denn Attorney, Shauneida Depeiza Saldenha, Sean Devine, Glenn Dewitt, Vincent J. Di Sciullo Jr., Amanda Diliberto, Kertisha Dixon, Periann Doko, Daniel Donato, Vernita Dorsey, Leticia Drakeford, Colleen Durkin, Lisa Elliott, John A. Elzufon, Lena Jacobs Elzufon, April English, Teresa Evans, Casey L. Ewart, Cynthia Faraone, Phyllis Feibus, Kelly Fields, Naomi Fink, Craig Fitzgerald, Adam Foss, Devaughn Fowlkes, Lydia Furst, Margie Furst, Stephanie Garrett, Caterina Gatto, Sally Geany, Adam Geer, Glenda Geer, James Geer, Phyllis Geer, Talise Geer & Walter T. Geer III, Bruce George, Maxine George, Laura Giles, Charles Gipson, Delma Gipson, Donna Gittens, Robert Gittens, Joseph Glannon, Bradford L. Glazier, Alan Goldberg, Vivian Goldberg, Don Gouge, James Green Sr., Esq., Carol Greenfield, John Grimm, Joseph Grubb, Bruce Hadley, Erin Hadley, Kathleen Hadley, Sharyn Hallman, Anita Handy, Peter Handy, John Hanson, Doreen E. Harris, Elaine E. Harris, Lauren Harris, Jonathan Harting, Kimberly Haskins, Tarik Haskins, Kara Hayes, Sharon Hayes, William Hayes, Ed Hayward, Michael Hendee Esq., Brendan Herbert, Philip Hershberger, Geraldine Hines, Tiffany Hogan, Ryan Hollis, David Holloway Esq., Charles Holmes, Vera Holmes, George Huggins, Lisa Jalot, Joannie Jaxtimer, Deborah L. Johnson Esq., Diane Johnson, Earl Johnson, James Johnson, Jim Johnson, Maureen C. Johnson, Mary M. Johnston, Bettina           Jones, Theresa Jordan, Whitney Jordan, Robert Jubinville Attorney, Ross Karsnitz, William M. Kelleher Esq., Bill Keller, Kate Keller, Peggy Kemp, Jean Kenney, Thomas R. Kiley, Lawrance Kimmel, Byron Knight, Gretchen S. Knight, Kalimah Knight, Sacha Knight, Maria Knoll, Christina Kontis, Jenna Kring-Milecki, Michael Krystopolski, Kwabena Kyei-Aboagye Jr., Mary Lassen, Neil Lattin, Emily Laursen, Taneka Lawerence, Abby Layton, Carol Lazarus, Rebecca Lee, Martin Leibowitz, Thomas Leitch, Brian Lewis, AnneMarie Lewis Kerwin, Ruth Liberman, Anne P. Lohnes, Lisa Loikith, Antonio Lucas, Sean Lugg, Caitlin Lyman, Anthony Macari, Margaret Macari, Stephanie Maguire, Mollie Epstein-Makar, Ronald J. Makar, Stacy Malone, Josette Manning Esq., Sherry Mansfield, Joainn Marino, John K. Markey, Julia Mayer, Jamie Mccloskey, Ruth Mcclure, Ian Mcconnel Esq., Joseph McDonough, Mary M. McDonough, Elizabeth Mcfarlan, Jeannette Mcinnes, Maura McManus, Margaret M. McMenimen, Michael Mctaggart, Vivian L. Medinilla, Jose L. Mercado, Molly Merrill, Matthew Meyer, Rene Mierzejewski, Anne Mitchell, Corinne Mitchell, Raamla A. Mohamed, Stephanie Molinari, Cristen Moore, Alma Lee Morgan, Douglas Morgan, Adele Morris-Jenkins, Ron Mullin, Stacy Mundele, Patricia Murphy, Kira Mustafa, Taj Mustafa, Claire Newton, Tangshaneya Nkansa, Jennifer Noel Esq., Colleen Norris Esq., A. J. North, Charles Oberly, Robert O'Neill, Abolore Oshodi, Claretta Oshodi, Paul H. Ostien, Yvette C. Owens, Katherine Parker, Darryl Parson, Karen Pascale, Helen Pason, Greg Patterson, Sarah Patterson, Rachel Perlman, Vanessa S. Phillips Esq., Bob Prettyman, Adler Prioly, Maryum Reed, Jill Remming, Derek Riker, Steven Rizzo, Lakresha Roberts, Rebecca Robertson, Stefania Roca, Joel Roisman, Neil Rosen, Zachary Rosen, Rosie Rottach, Warren Ruggiero, Farrah Saint-Surin, Kent Salisbury, Michael Salle Jr., Eloise Samuels, Rupert Samuels, Brenda M. Sanchez, Beth Savitz, Regina Schoenberg, Alyssa Schweizer, Donald Scott, Bethany Serota, Christopher Seybert, Suzanne Seybert, Hanifa Shabazz, Mikel Sidberry, Tyra Sidberry, Maria Silveira, David Skoranski, Alex Smalls, Clayton Smith, Elizabeth Smith, Robert Smith, Lori Smith-Britton, Rebecca Song, James Spadola, Dwight Staten, Linda Stewart, Dale Stoodley, Gregory Strong, Karen Sullivan Esq., Marisa Tagliareni, Mary Tagliareni, Salvatore Tagliareni, Elaine Taglinareni, Melissa Tansey, John Taylor, Janice Tigani, Eugene I. Tolpin, Gail D. Tolpin, Felix Torres, Michelle Tucker, Shawn Tucker Esq., Marjorie Tynes, Mike Tzorfas, Jan Van Amerongen, Claire Van Til, Kathleen Vavala, Todd Veale, Cathy Vinograd, Moshe Vinograd, Karin Volker, Renata Vontscharner, Mark Elliot Wagman, Sylvia Wagman, Pauline Waibel, Monica L. Walker, Paul Wallace, Natasha L. Walwyn-Robinson, Valora Washington, Ophelia Waters, Tim Weaver, Shelley Webster, John Welch, Nichole Whetham, Nancy Wick, Beverly Wik, John Wik, Jenell Wilkie, Geline Williams, Natalie Woloshin Esq., Kenny Wood, Rose Wright, Asso Yankson, Peter Zane, Anthony Zanfordino, Eric Zubrow, Debra Zussman
Major Donors
Fallon & Kwamena Aidoo, David Bright, Brian Chapman, Kevin Coco, Marty & Robert Cowden, Delaware Attorney General Matt Denn, Mark Denney Jr., Kyle Evans, Kenneth Feinberg Attorney, Kate Frawley & Frawley, Wanda & Walter Geer, Danielle Gibbs Esq., Anne St Goar, Joanne Hilferty, Kathleen Jennings, Gail Kirk & Senator Paul Kirk, Jay Maclaughlin, Brian & Maggie Mcmemimen, Georgia Murray, Pam Murray, Shippen L. Page, Elizabeth A. Pattullo, Annemarie & Charles Puit, Eurayshia & Kenneth Reed, Mary L. Reed, Phyllis Stevenson, David White Esq., Monera Wong, BJ & Scott Young, Dr. Monera Wong
Corporate Donors
Bank Of America, BNY Mellon, Community Resource Funding, DATANAW Inc., Delaware State Bar Association, Bob & Marty Cowden, Early Childhood Policy Research, Fraternal Order Of Police, Judges of the Superior Court of the State of Delaware, Judicial Social Fund, Kenny Family Foundation, Law Offices Of Kenneth R. Feinberg PC, MA Black Lawyers Association, MA Black Women Attorneys, Massachusetts Microsoft Giving Campaign, Nexride, Next Generation Awareness Foundation, Inc., Praxis Communication, Prince, Lobel & Tye LLP., Quincy Insurance Agency, Tartt's Day Care Centers, Progress Software, Teleduction Productions, City of Wilmington, DE, Wells Fargo, WS Bank, FS
2018 was a great year for the Sarita and Claire Wright Lucas Foundation! We awarded 2 more scholarships, received a grant from Progress Software and had 2 fabulous events.
On March 9, 2018 Boston's premier law firm of Prince, Lobel and Tye hosted and sponsored the foundation's 2nd Annual Scholarship award ceremony. The event featured special guest speakers retired Massachusetts Supreme Court Justice Judge Geraldine Hines and District Attorney Daniel Conley.
May 10, 2018 the Foundation's Delaware Summer Soiree was a rousing success! The event was attended, by friends old and new!
Ashley M. Jones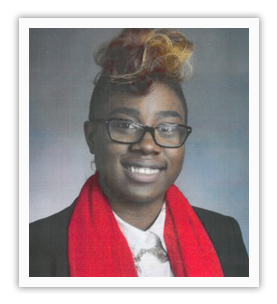 Education
New England School of Law
Boston, MA
Candidate for Juris Doctor  – May 2018
Arizona University
Bachelor of Fine Arts 2015
New American University Scholar Deans Award 2012 – 2015
Deans List, 2014 – 2015
Honors
New England Law Review – Executive Comment & Note Editor, 2017 – 2018
Mock Trial Team Member 2017 – 2018
Charles Hamilton Houston Scholarship 2015 – 2018
Deans List 2015 – 2017
Charles Hamilton Houston Honor Society 2016
Activities
Entertainment and Sports Law Society, Vice President 2016 – 2017
Business Law Society, Member 2015 – Present
Intellectual Property Society, Treasurer, 2016 – 2017
Women's Law Caucus, Member, 2015 – Present
Christian A. Wynne
Education
Villanova University Charles Widger School of Law Villanova, PA
Candidate for Juris Doctor  – May 2018
 Awards & Activities
Villanova University – The Honorable David W. Addy Memorial Book Scholarship 2016 – 2018
National Bar Association, Womens Lawyer Division, Philadelphia, Sadie T.M. Alexander Book Scholarship 2017
Villanova University – The Honorable David W. Addy Memorial Scholarship 2015 – 2016
Internship – District Attorneys of Philadelphia 2017
Dean's Advisory Committee 2017 – Present
Coalition Advocating for Rights & Dignity, President 2016 – Present
Criminal Law Society – Vice President, 2016 – Present
School Discipline Advocacy Service Program – Co-Chair 2016 – Present
Black Law Student Association – Member, 2015 – Present
HERE ARE A FEW EASY AND IMPACTFUL WAYS!
Shop AmazonSmile
Shop Amazon Smile and the Sarita and Claire Wright Lucas Foundation will receive a .05% of your purchase price. This adds up!
When you shop at Smile Amazon, you'll find the exact same low prices and selection with the benefit of lending us  your support!
Giving Tuesday November 27, 2018
Your support of a $25 donation on #Giving Tuesday will help us award additional scholarships and expand our scholarship initiatives. 
With more women of color in the visible and important role of prosecutors we can further our goal of a compassionate and fair criminal justice system.
Join us in our goal to increase diversity in the criminal justice system.
Your donation is tax deductible, thank you for your support! 
The Sarita and Claire Wright Lucas Foundation's 3rd Annual Scholarship Award Program
Our friends at Boston's premier Law Firm of Prince, Lobel and Tye LLP will host the foundation's third Annual Scholarship Award ceremony.
Thursday April 4th, 2019 at 5:30pm
At Prince Lobel & Tye LLP
One International Place
Suite 3700
Boston, MA 02110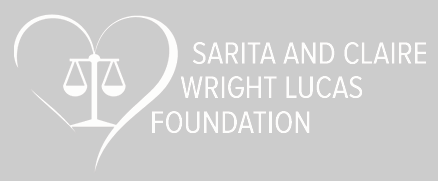 First Annual Philadelphia Event
Free Drinks for A Great Cause!
 Wednesday November 14, 2018 at 5:30pm
 The New Thomas R. Kline
Institute of Trial Advocacy
1200 Chestnut Street Philadelphia, PA 19107
 The event is free, We Hope to See You There!
Co-Sponsored by the New Thomas Kline Institute

Help us to award more scholarships next year!