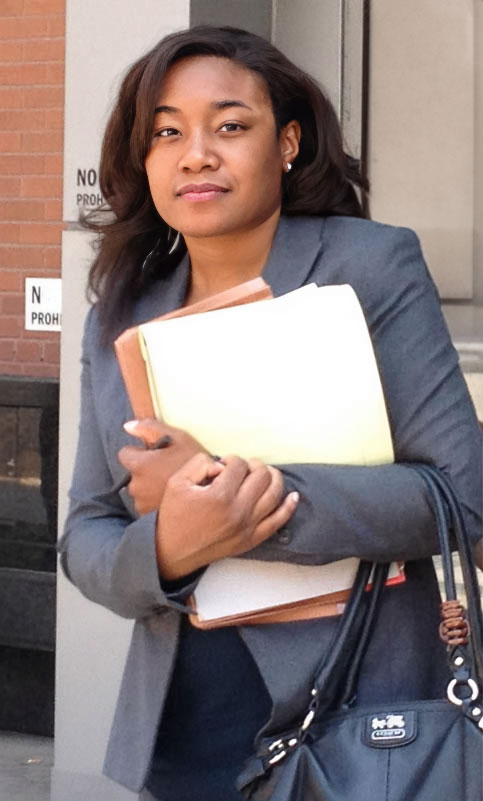 To Achieve Justice, Representation Matters
The transformational power of Black women  
Many people outside of the criminal justice system are unaware of the immense discretion prosecutors possess. Prosecutors shape the criminal legal system in our communities and are among our most impactful local officials. They play an integral and influential role in reducing incarceration, promoting accountability, and decreasing recidivism.
This enormous power is often invisible to the public, leading to misperceptions of what prosecutors do and, more importantly, what a prosecutor is supposed to look like.
The underrepresentation of women and Black people in public prosecution is stark: 95% of prosecutors are white, and most are men. Only about 1% are Black women.
But what if we could change how prosecution looked? Starting with the prosecutors.  
The Sarita and Claire Wright Lucas Foundation operates in the image of Sarita Wright Lucas, a young Black woman working as a prosecutor in the Delaware Department of Justice when she died unexpectedly. Heartbroken yet inspired, her family and friends came together to create the foundation with the unique goal of increasing the proportion of Black women who work as prosecutors.
This endeavor begins with educating, encouraging, and supporting Black women to become prosecutors. It is equally important to build a leadership pipeline of Black women: Black women who understand the lived experience of victims and defendants alike and who bring different and meaningful cultural values to the needs of a diverse criminal justice system. Increasing the presence of Black women in prosecuting agencies, and providing mentorship to support them in their roles, will also lead to attaining positions of influence and power where they can impact critical decisions and affect criminal justice policy. 
The SCWLF is dedicated to increasing the proportion of Black women prosecutors
We do this through scholarships for Black women who are law school graduates studying for the bar and paid summer fellowships for Black women who are JD candidates interested in prosecution. We also do this through research that explores and identifies some of the causes of racial and gender inequities in the criminal justice system.
Eliminating gender and racial disparities in prosecutors' offices across the country will enhance the quality of justice for all involved. Black women prosecutors are critically important to achieving this goal. At the SCWLF we are changing this one day, one new face at a time.
The Sarita and Claire Wright Lucas Foundation (SCWLF) was created in 2015 to honor Sarita Wright Lucas and her daughter, Claire. The Foundation, in recognition of Sarita's integrity and passion for justice, supports African American female law students who are committed to serving the public and pursuing careers in prosecution.
Prosecutors possess formidable powers to carry out justice.  They decide whom to prosecute, what to charge, whether to recommend freedom or incarceration, bargain for a plea, or dismiss a case.  White men hold 79% of elected prosecutor positions across the country, but make up only 31% of the population.
By diversifying the justice system and encouraging more women of color to take on the visible and important role of prosecutors, we can help to promote diversity and ultimately a more equitable criminal justice system. Communities will see that there are people that look like them who represent their interests in court and seek justice on their behalf. Increasing the number of women prosecutors who are of color will help foster more trust, respect and faith in the law.
Law school debt is well documented. What's not so well known is the need for additional funds to prepare for the Bar exam. In addition to the cost of a prep course – at about $5,000 – many recent graduates must take out personal loans to cover living expenses as they take on the full-time, unpaid work of preparing for the exam. 
Unlike many law graduates who head to a private practice, those who choose to work for public agencies are on their own financially to prep for the Bar exam. Those upfront initial costs are steep enough to steer people away from public sector legal work.
The SCWLF awards $5,000 scholarships to African-American female law students for bar application and preparation. The Scholarship program also offers a $5,000 incentive for scholarship recipients who secure employment as prosecutors. We have awarded 11 scholarships since our inception in 2015. 
In partnership with the Suffolk and Middlesex County District Attorney's offices in Massachusetts we will establish a paid summer 2021 internship program called the Sarita and Claire Wright Lucas Fellowship. The SCWLF Fellowships include supervision, skills development, and building one's professional network. 
The program aims to ensure that rising 3L African American female law students from all backgrounds are able to gain substantive work and meaningful experience in Departments of Justice. Each Fellow receives a stipend for the summer fellowship.
The Fellowship program has three components, paid summer fellowship with the Suffolk or Middlesex county District Attorney's offices, mentorship and outreach.
Fellowship/Internship: In our 2021 pilot of the summer fellowship program, we will support African American female law students who have completed the second year or are in their third year of law school. Fellows will work in the courts alongside prosecutors gaining real world experience and an understanding of how they can make a difference. Preference for Fellowships will be given to students from the Suffolk Law School. Fellowships will be open to students from other area law schools as partnerships are developed.
Mentorship:

The SCWLF Fellows will receive mentorship in the District Attorney Offices where they intern for the summer. Mentors will support the law students during their internships, check in with them on a regular basis as they assist as interns in the courts, answer questions, address concerns and provide career guidance.
Outreach/Public Education: The Foundation will undertake a public education campaign to inform the law student community at area colleges of the important role that prosecutors play in supporting a fair criminal justice. Foundation staff will disseminate research reports, articles, and other information about prosecution and post these materials on their website. In addition, the Foundation will arrange for speakers at least three events to talk with students in their first, second, or third years of law school about prosecutors' roles and responsibilities.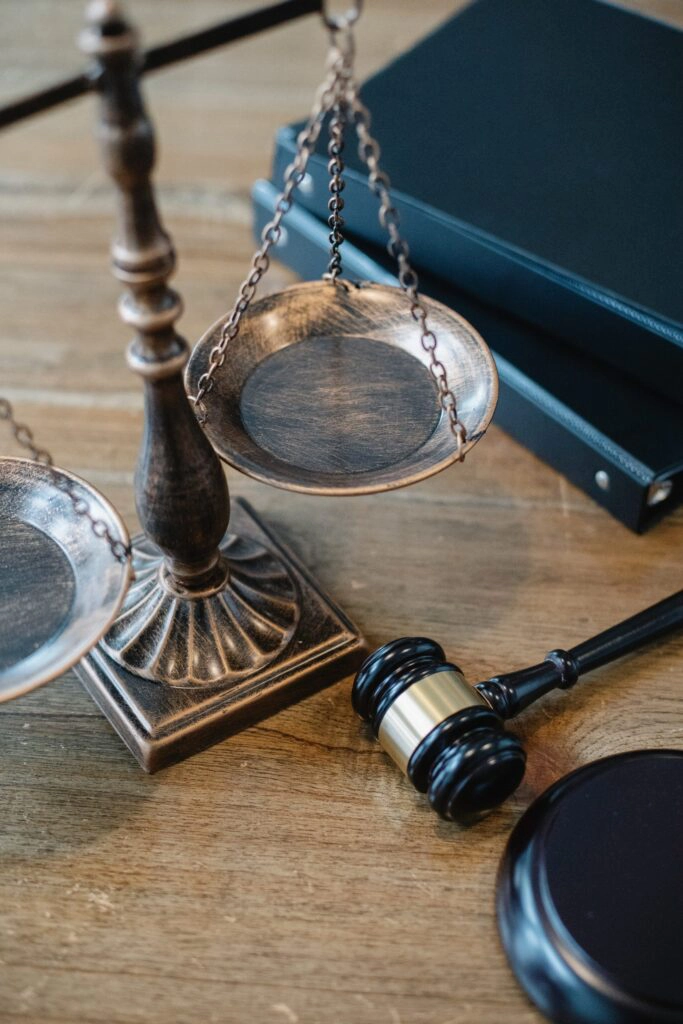 Power Historically Underfunded Research
In the past, the Sarita & Claire Wright Lucas Foundation was awarded the Catalyst Grant by the Urban Institute and Microsoft Justice Reform Initiative.
The Catalyst Grant enabled us to begin to explore and identify the causes and solutions for major racial and gender inequity in the criminal justice system.