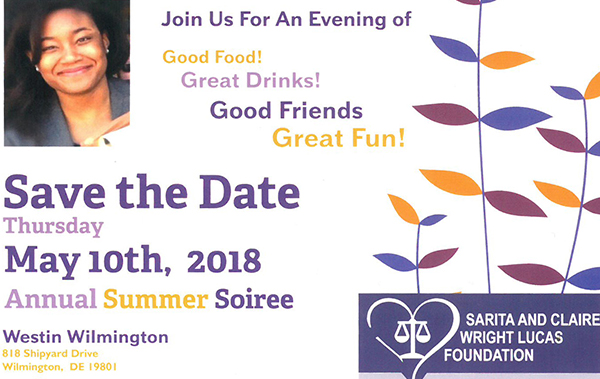 Wilmington, DE
3rd Annual Summer Soiree
River Rock Café – On the Patio
Thursday May 10th, 2018
5:30pm – Until Late
The Foundation's signature Delaware event Summer Soiree – Rhythm At the River Rock. We would be delighted if you would join this year!
The Patio will be open and a warm summer night will make it especially festive for all of the business, civic and community partners and friends who will gather for delicious food, great music, fabulous Silent Auction, games and more – the perfect ingredients for a truly excellent party!
Join us for a remarkable, informal evening where we celebrate the Foundation's milestones; scholarship funds raised and awarded, and we thank our good friends and supporters like you who believe in our mission and continue to lend us support.